The college owns well equipped Laboratories in response to changing demands of different curricular area and other teaching learning resources. The college has a clear cut policy for the enrichment and modernization of resource centers.
Language Lab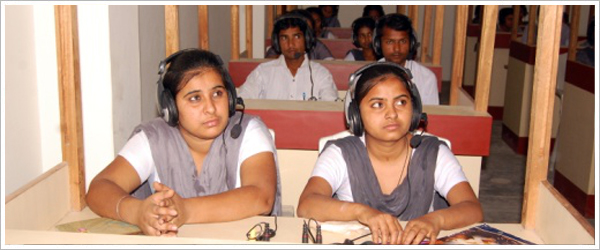 A Language Laboratory helps the Students to learn pronunciation, self-correction and self examination. The students are able to learn the language enthusiastically and acquire fluency in spoken English. It is very recent innovation in the teaching of language and Swami Dayanand College of Education has well equipped language lab with micro phones, LCD Projector with screen, CPU and Many CDís learn & Language fluently.
Science And Mathematics Lab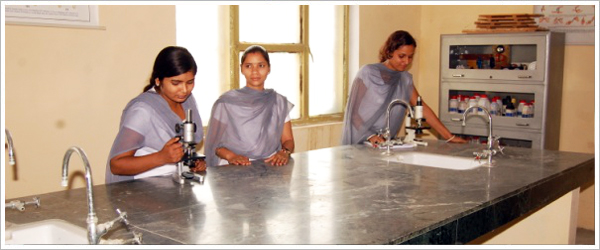 Science and mathematics are not mere disciplines of study but also a way of life. Science and mathematics education at School level has to focus not only one development of understanding and skills but also on the development of scientific temper among learners. In order to achieve objective and to develop the skills of observation experimentation and inferring among prospective teachers our college has fully furnished Labs. These are well equipped with sufficient apparatus, charts, models, teaching aids and other material for conducting numbers of experiments activities and demonstration of physics, chemistry, Biology and mathematics at secondary level.
ICT Lab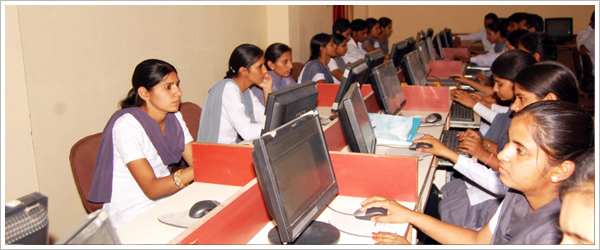 Information and Communication Technology deals with the usage of tools and techniques to enhance the effectiveness of the teaching learning process. The objective of ICT Lab is developing competency among prospective teachers in the use of off-line and on-line electronics resources. Our ICT Lab has a network of computer with internet facility along with OHP, Slide Projector, TV, DVD Player for training and creating awareness among prospective teachers about ICT and its use in teaching-Learning.
Work Experience Lab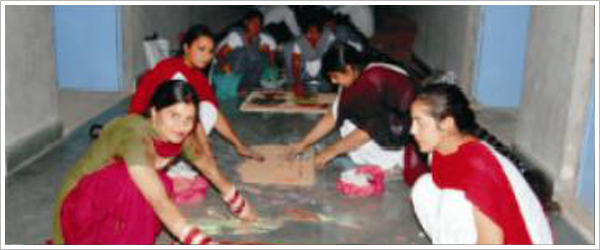 We can not longer afford to ignore the importance of component of learning in the curriculum and they should be taught both as a creative and aesthetic activity and work. Keeping in view these objective we hare at Swami Dayanand College has well Equipped Work Experience lab with adequate numbers of tools, equipments, raw material and exemplary works of Art & Craft.
Psychology Lab
The teacher should not only understand children but also be aware of their exceptions, potentialities and inclination. Teacher have to focus on practical work which will enable pupil-teacher to understand real- life application of concepts. In order to meet these requirements Psychology Resource Center has Sufficient Psychological apparatus, tests, transparencies and CDís which are related to various aspect of human development and teaching learning process.
Sports Facilities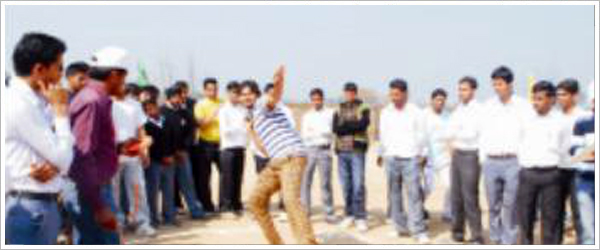 Physical Education has been considered as an essential part of human life from time immemorial Health and Physical Education is not simply content comprising of desired change in knowledge, attitudes and practices, it is also a process that empower people develop a capability of self health care. With this objective our health and Physical Resource Center has Sufficient equipment allied material and accessories to promote spirit of healthy competitive spirit that enables the pupil-teachers to face challenges in actual life solutions.